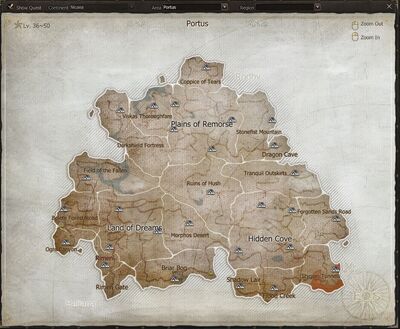 Portus is a level 36-50 area in the continent of
Nicaea
.
Plains of Remorse 46-49
Ogre Canyon 37
Land of Dreams 36-39
Rimen 36
Rimen Gate 36
Morphos Desert 39-40
Briar Bog 41
Dragon Cave 47
Hidden Cove 41-43
Forgotten Sands Road 43-44
Stygian Tunnels 42-43
Shadow Lair 42
Flood Creek 42
Ad blocker interference detected!
Wikia is a free-to-use site that makes money from advertising. We have a modified experience for viewers using ad blockers

Wikia is not accessible if you've made further modifications. Remove the custom ad blocker rule(s) and the page will load as expected.