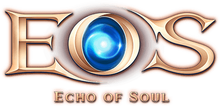 A Game Sage is a Community Volunteer who may often be found in-game, on the forums and in the Echo of Soul Shoutbox. Game Sages, also known as GS's, are selected for their knowledge, their willingness to help and their positive attitude.
Game Sages are regular, normal players with more responsibilities. A Game Sage is a representative of Aeria Games and serves to speak on behalf of Aeria Games to players and vice versa. Game Sages help resolve player issues where they can and will call a GM if needed and when possible. They also try to make the game more enjoyable for the players by running events, among other things.
Responsibilities
Edit
Game Sage responsibilities may include some of (but are not limited to) the following:
Representing customer service for Aeria Games.
Communicating with players about their issues, concerns and feedback as well as providing them with need-to-know (released) information and game-play assistance.
Documenting and possibly testing issues and bugs in the proper format.
Resolving in-game issues such as harassment, foul language, Terms of Service or Rules of Conduct violations, etc.
Mediating between parties during arguments to prevent situations from blowing out of proportion.
Planning, organizing and conducting in-game/forum events for players.
Limitations
Edit
Game Sages may work with the GM team, but they are not employees of Aeria Games. They are selected volunteers.
Game Sages are not required to run Dungeons, PvP etc with you. They are also not required to give out free items or Aeria Points. They can and will report harassment if needed, just as any player is able to do.
There are things that Game Sages are not permitted to do:
Game Sages cannot call a GM for you. If you need to contact a GM, select the appropriate ticket on the Contact Us page.
Game Sages cannot expedite your Support Ticket.
Game Sages are not able to modify, edit or change any aspects of the game, accounts or anything outside of their own character. They do not have powers of any kind - they are simply volunteers.
Game Sage List
Edit
For more info about who is a GS for which team, check out the following posts:
Ad blocker interference detected!
Wikia is a free-to-use site that makes money from advertising. We have a modified experience for viewers using ad blockers

Wikia is not accessible if you've made further modifications. Remove the custom ad blocker rule(s) and the page will load as expected.